Museum Personnel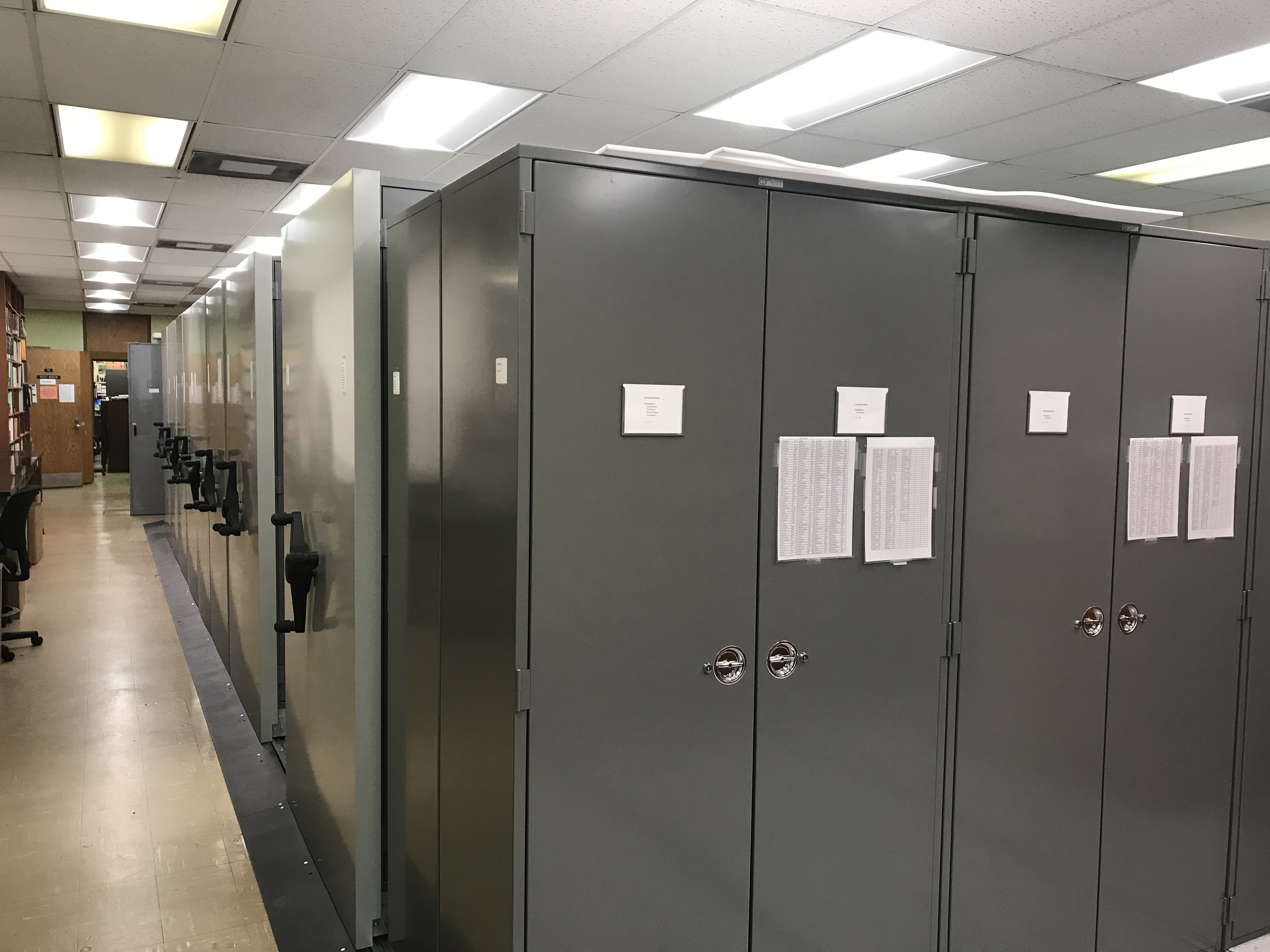 A view of insect cabinets in the Mississippi Entomological Museum
Staff
JoVonn Hill, jgh4@entomology.msstate.edu - Assistant Research Professor and Director of the Mississippi Entomological Musuem-- Formicidae and Acrididae.
Terence L. Schiefer, tschiefer@entomology.msstate.edu - Curator of Mississippi Entomological Museum -- Coleoptera taxonomy, especially Cerambycidae.
Jennifer Seltzer, jls30@entomology.msstate.edu, Research Associate III
Joe A. MacGown, jmacgown@entomology.msstate.edu - Retired, part time curator-- Formicidae
Ashley Baker, arude@distance.msstate.edu, Lab Tech/illustrator
Emeritus:
Richard Brown, moth@ra.msstate.edu - Retired W.L. Giles Distinguished Professor - Lepidoptera, especially Tortricidae.
Adjunct Faculty
Doug Booher - Postdoctoral Research Associate at Yale Center for Biodiversity and Global Change and Collections Associate in Entomology at Georgia Museum of Natural History. Specialized in taxonomy, global diversity, geographic distribution, and conservation of ants.

Graduate Students
Jordan Gesell, jlg684@msstate.edu
Matthew Thorn, mjt152@msstate.edu
Brady Dunaway, bsd115@msstate.edu
Zach Brown, zrb29@msstate.edu
Museum Associates
John A. Barone, barone_john@colstate.edu - Professor at Columbus State University, Columbus, GA--History and ecology of prairies in the southeastern states, and plant-herbivore interactions and the structure of tropical montane plant communities.
Matt Dakin. University of Southwestern Louisiana (Retired) Orthoptera of the southeastern United States.
Drew Hildebrandt, dhildebrandt@surgery.umsmed.edu or dhilde4016@aol.com - University of Mississippi Medical Center - Systematics and ecology of carabid beetles worldwide, especially in MS and the southcentral U.S. Current projects include working out the life cycle of the endemic Black Belt Prairie carabid beetle Cyclotrachelus hypherpiformis, mapping the distribution of the genus Bembidion in MS, and cataloguing the carabid fauna of the barrier islands.
Jerome Goddard, jgoddard@entomology.msstate.edu - Arthropods of medical importance, but specifically ecology of ticks and tick-borne diseases. State Medical Entomologist, Mississippi Department of Health. Also, Clinical Assistant Professor of Preventive Medicine, University of Mississippi Medical School.
Paul K. Lago, plago@olemiss.edu - Professor of Biology at the University of Mississippi--Entomology, insect taxonomy, primarily of the Coleoptera (Scarabaeidae and Carabidae), Trichoptera (Curvipalpia) and Neuroptera, faunistic studies of freshwater insects of Mississippi, insect - plant associations.
Blake Layton, blayton@entomology.msstate.edu - Extension Urban Entomologist with the Mississippi State University Extension Service. Primary interests are insect pests of ornamental plants, vegetable insects, household and structural pests, and fire ants.
Sangmi Lee, microlepi@hotmail.com - Collection Manager & Research Specialist Senior at Arizona State University, Hasbrouck Insect Collection. Specializes in Gelechiidae (Lepidoptera).
John MacDonald, arcasimperialis@aol.com - Starkville, MS. Areas of expertise include tropical Lepidoptera; Scarabaeidae and Tabanidae of the southeastern United States; and plant identification, surveys, and taxonomy in the southeastern United States.
Ricky Patterson, rpatte42@aol.com - 400 Winona Road,Vicksburg, MS 39180, phone-(601)638-6848. Lepidoptera of Mississippi, especially Lycaenidae and Hesperiidae, and state coordinator for the USGS Butterflies of North America database.
James Trager, James.Trager@mobot.org - Biologist/Naturalist at Shaw Nature Reserve of Missouri Botanical Garden. Specializes in Formicidae taxonomy.