Sample Tshirt Designs by Joe A. MacGown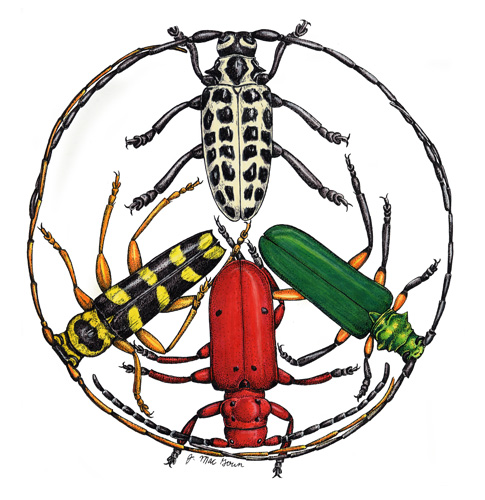 Four cerambycid beetles forming a peace sign.
Tiger Swallowtail Painting.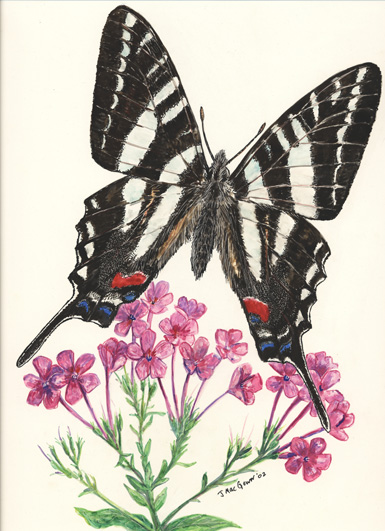 Zebra Swallowtail Painting.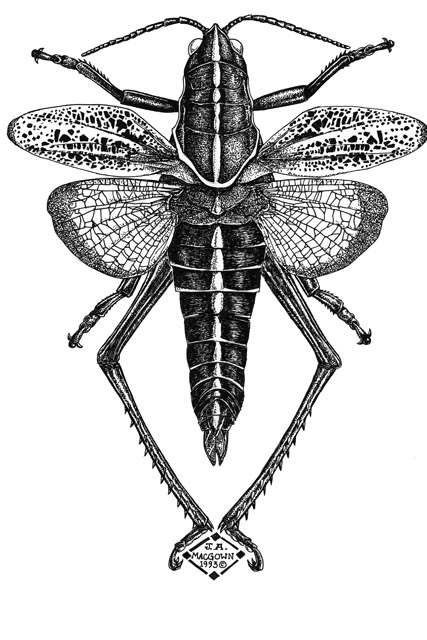 Pen and Ink drawing of a Lubber Grasshopper.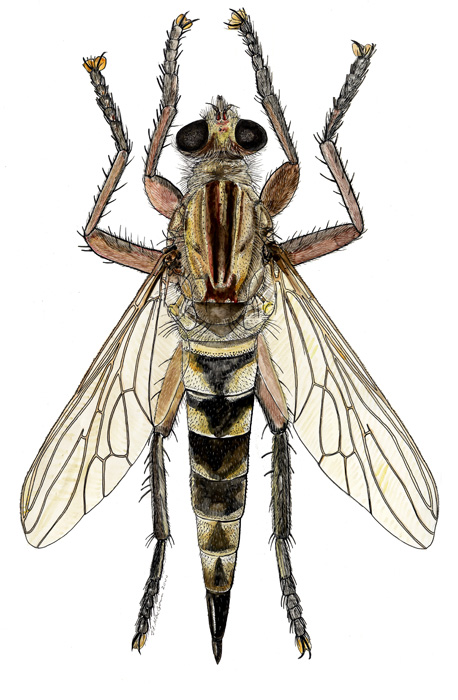 Painting of a Robberfly.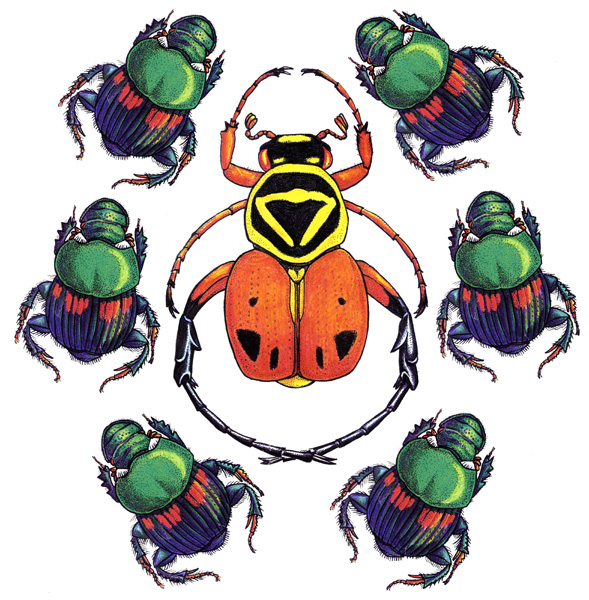 Scarabs, mixed media.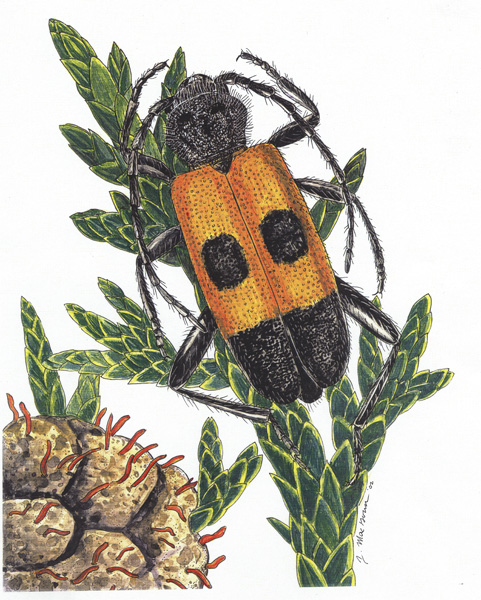 Painting of Semanotus ligneus, a cerambycid beetle, on Eastern red cedar, with cedar apple rust.