Marginalia Insecta, 2006, Volume 1: 2
The First Record of the Green Stinkbug Chlorochroa persimilis Horvath (Hemiptera: Pentatomidae) from Alabama [pdf]
JoVonn G. Hill
Mississippi Entomological Museum
Mississippi State University
Box 9775, Mississippi State, MS 39762
email: jgh4@entomology.msstate.edu
Chlorochroa persimilis Horvath (Hemiptera: Pentatomidae) (Figure 1) is noted as occurring over much of eastern North America, with North Dakota and Kansas being the western limit of its distribution (Scudder and Thomas, 1987 and Froeschner, 1988). However, records from several Southeastern states are lacking, namely Alabama, Georgia, Kentucky, South Carolina and Tennessee. Here I present the first record of C. persimilis from Alabama.
Chlorochroa persimilis is known to feed on a wide range of plants (mostly crops) and can reach pest status (Scudder and Thomas, 1987). The specimens collected from Alabama were found to be feeding on an unidentified legume (Fabaceae) in the Bibb County Glades. These glades are a botanically unique community that contain 60 species of rare plants, including eight endemic taxa, and are found on Ketona dolomite outcrops along the Little Cahaba River (Allison and Stevens, 2001). A large portion of these glades can be found on the Kathy Stiles Freeland Bibb County Glades Preserve, an approximately 194 ha parcel owned by the Nature Conservancy, where the specimens reported here were collected. Voucher specimens have been placed in the Mississippi Entomological Museum (MEM).
Alabama Records: Bibb Co., Bibb Co. Glades Pres., 33º03'26"N 87º02'02"W, 9 September 2005, J. G. Hill, collected in dolomite glades. 2 specimens (MEM).
Acknowledgements
I thank Richard L. Brown and Joe A. MacGown for providing comments on this manuscript.
Literature Cited
Allison, J. R. and T. E. Stevens. 2001. Vascular flora of Ketona dolomite outcrops in Bibb County, Alabama. Castanea 66: 154-205.
Froeshner, R. C. 1988. Pentatomidae [pp 544-598] In Henry, T. J. and R. C. Froeshner (eds.) Catolog of the Heteroptera, or True Bugs, of Canada and the Continental United States. E. J. Brill, New York, 958 pp.
Scudder, G. G. E. and D. B. Thomas. 1987. The green stink bug genus Chlorochroa Stål (Hemiptera: Pentatomidae) in Canada. Canadian Entomologist 119: 83-93.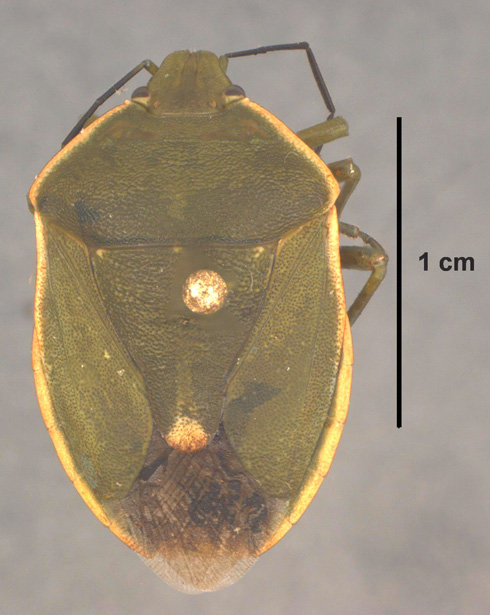 Figure 1. Dorsal view of Chlorochroa persimilis Horvath
This page was uploaded on 13 October 2006
Copyright 2006, all rights reserved, Mississippi Entomological Museum, Mississippi State University
Return to: [MEM] [Museum Publications] [Marginalia Insecta]